Product Description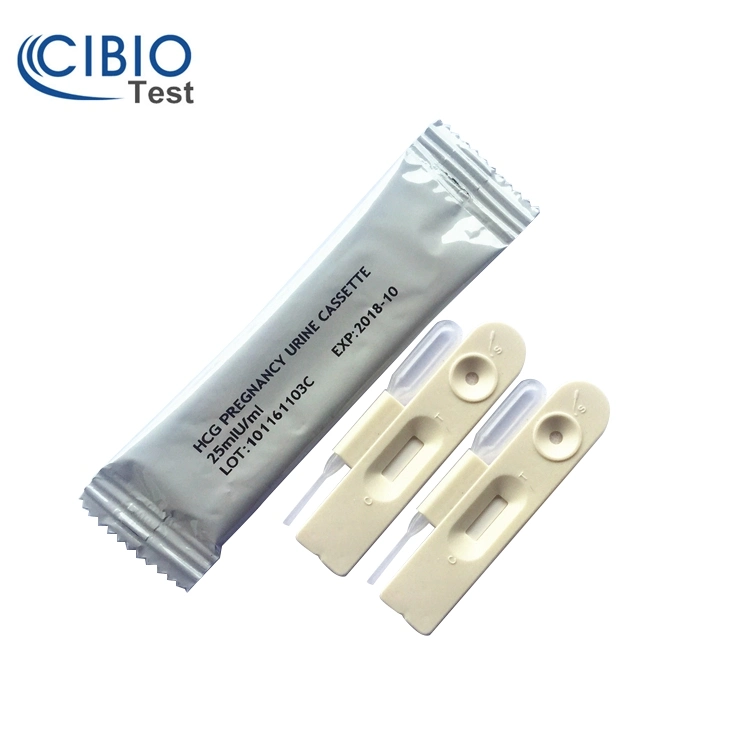 Product Characteristic
| | |
| --- | --- |
| Product Names | HCG TEST cassette |
| Width Size of Strip | 4.0 mm |
| Sensitivity | 25mIu/ml |
| Specimen | Urine |
| Accuracy | ≥ 99% |
| Read time | 3-5 Minutes |
| Shelf Validity | 24-36 Months |
| Storage | 4ºC to 30ºC |
| Certificates | ISO13485, CE, FDA 510K, FSC |
| Minimum Order Quantity | 3000 pcs ( 1 carton ) |
Product Key Features: * Easy to use * Easy to read * Able to test any time of day* Detect pregnancy as early as 1 day after the missed period* Room temperature storageHow to do the Test ?
1, Remove a Testing Device from the foil pouch by tearing at the notch and place it on a level surface.2,Holding a sample dropper vertically, add 3 drops of the urine specimen to the sample well (with an arrow marked).3, Read the result in five minutes. Positive results may sometimes appear as early as one minute but you should wait the full 5 minutes before determining a negative result.
Do not read results after more than 5 minutes.Company Profile:Co-Innovation is an innovative and creative enterprise in R&D, manufacturing and marketing of rapid diagnostics tests.

In 2012, Co-innovation was established in Guangzhou, China. Specialized in lateral flow immunoassay technology, we provide diagnostics tests to global market with pregnancy tests, ovulation predictor, drug of abuse tests.

Our products are being sold to many countries, including United States, Germany, Netherlands, England, Chile, Ecuador, Malaysia, Singapore, India, Australia etc.

Our products have been widely recognized and enormously supported, we aim to produce high cost-effective products, and create the greatest value for customers.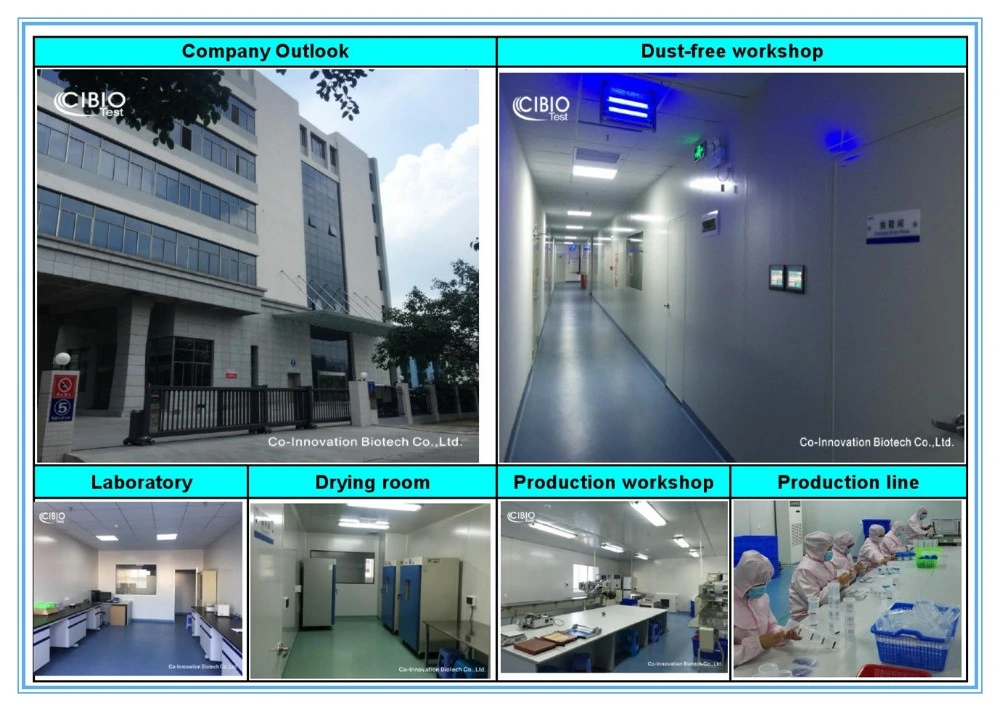 Certifications: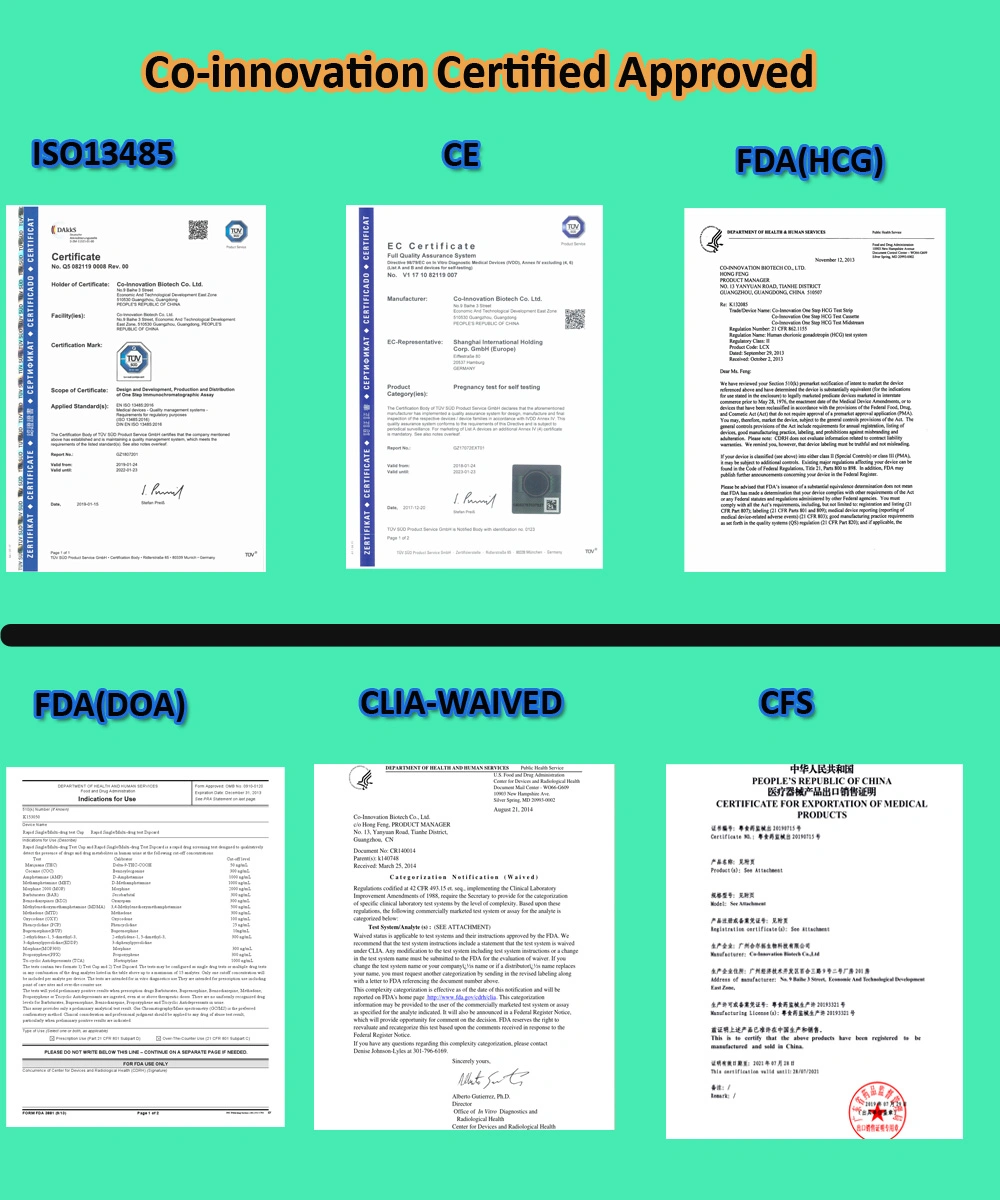 More Products: